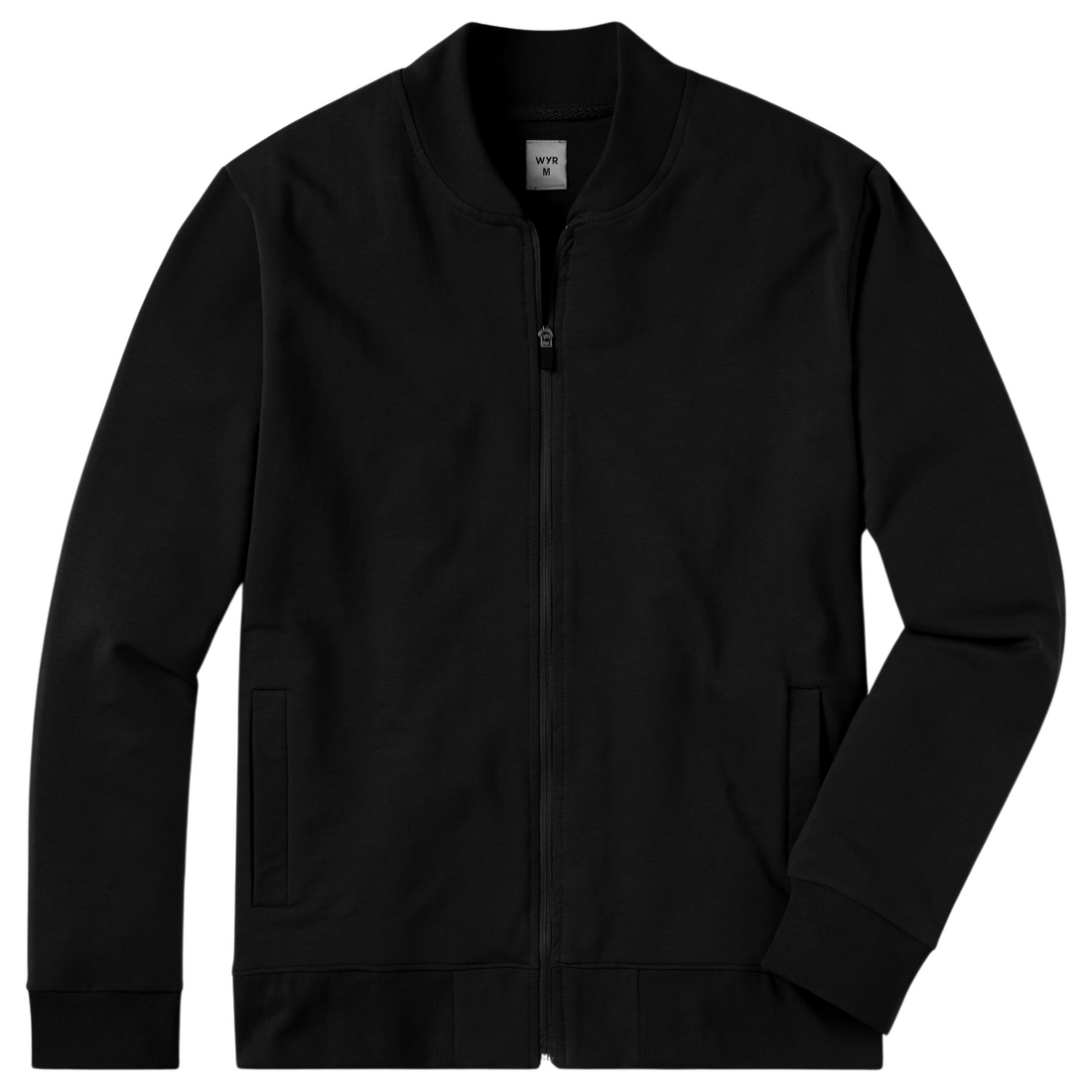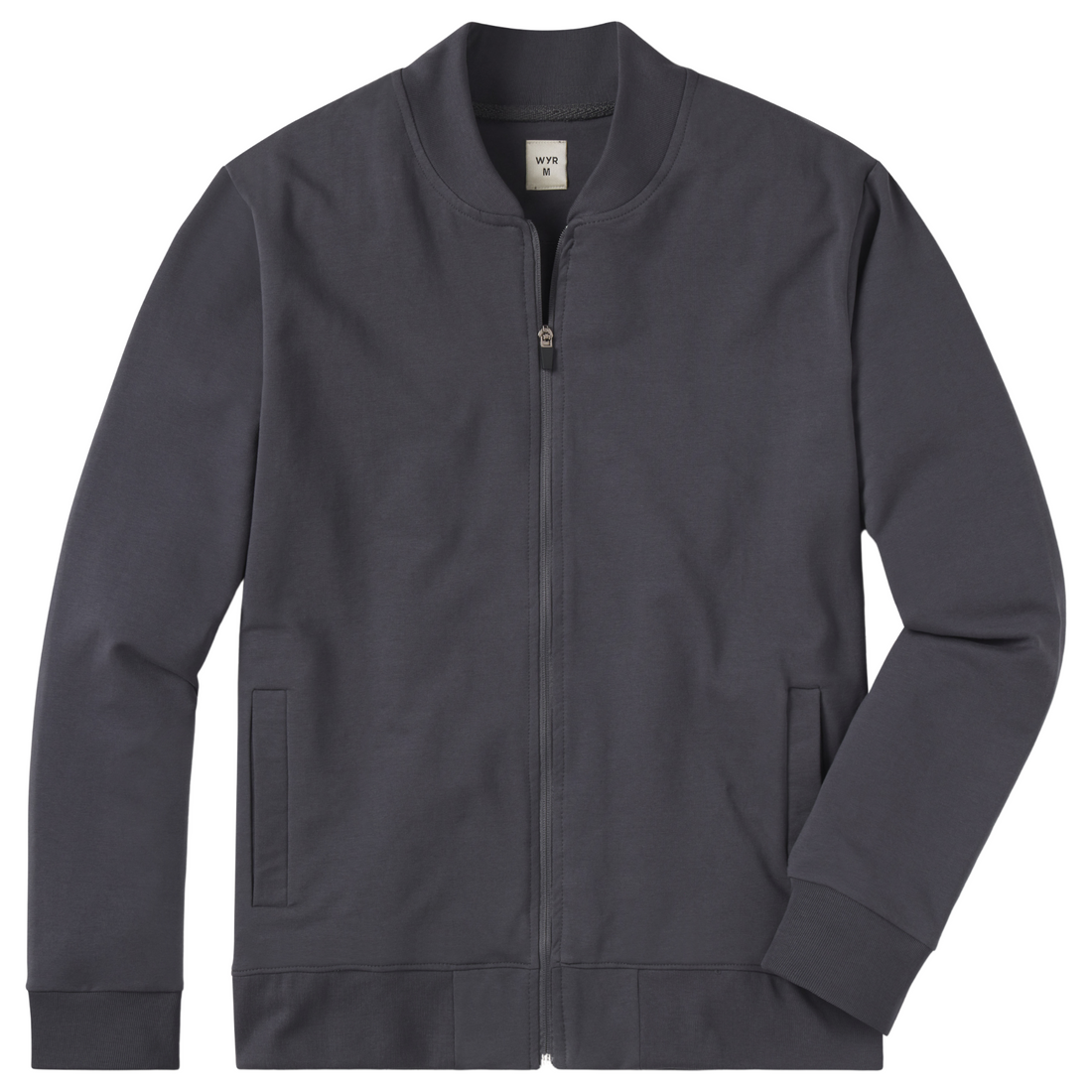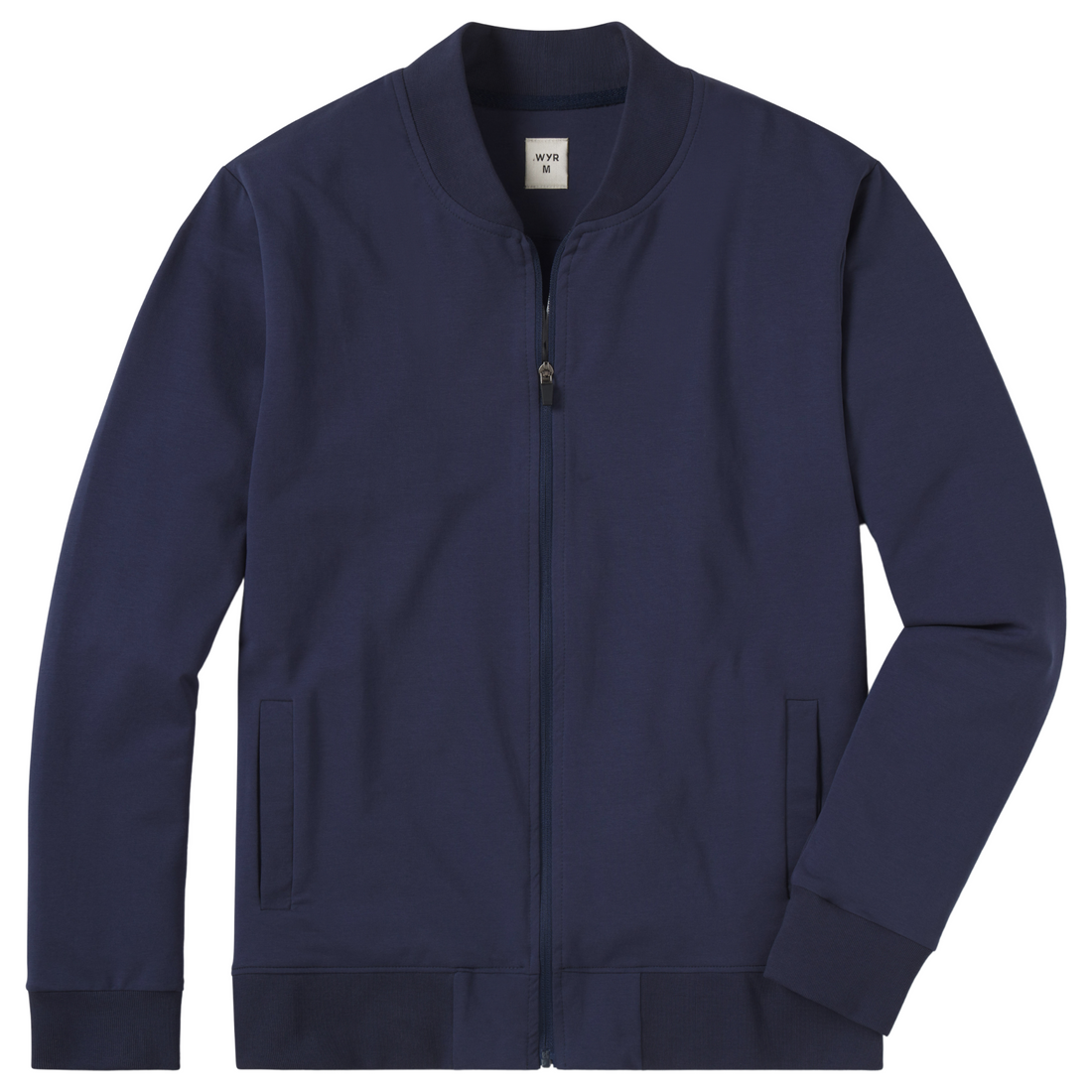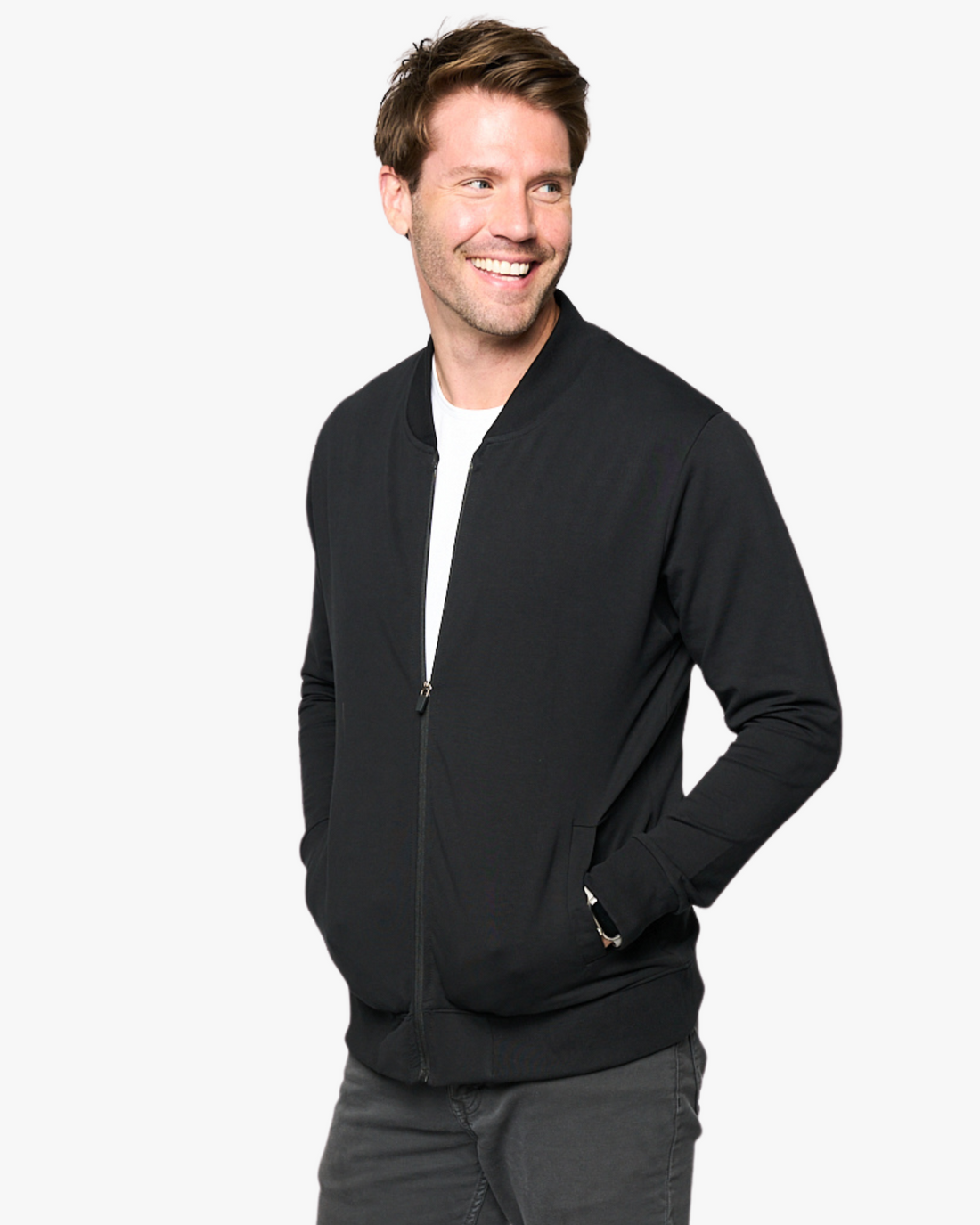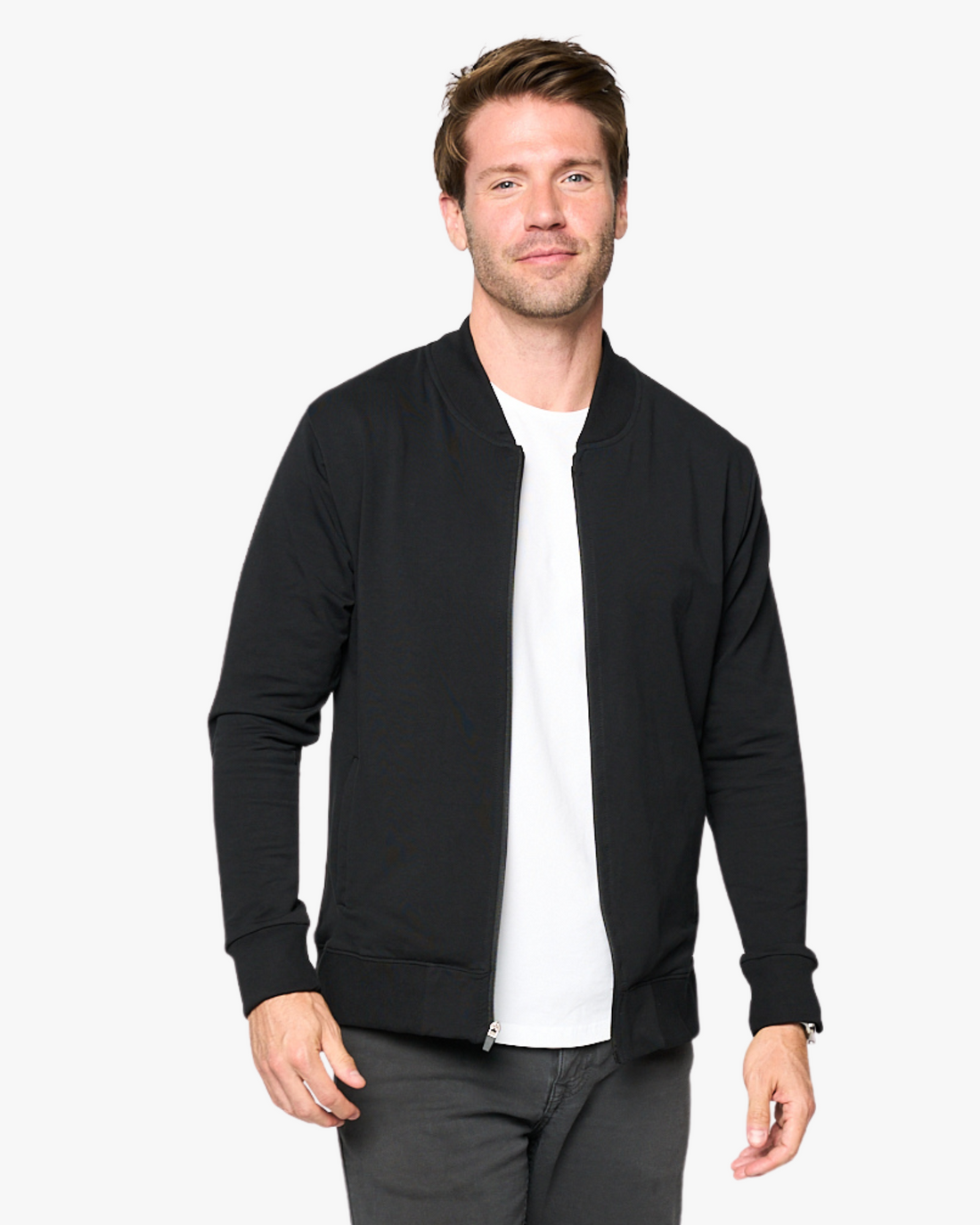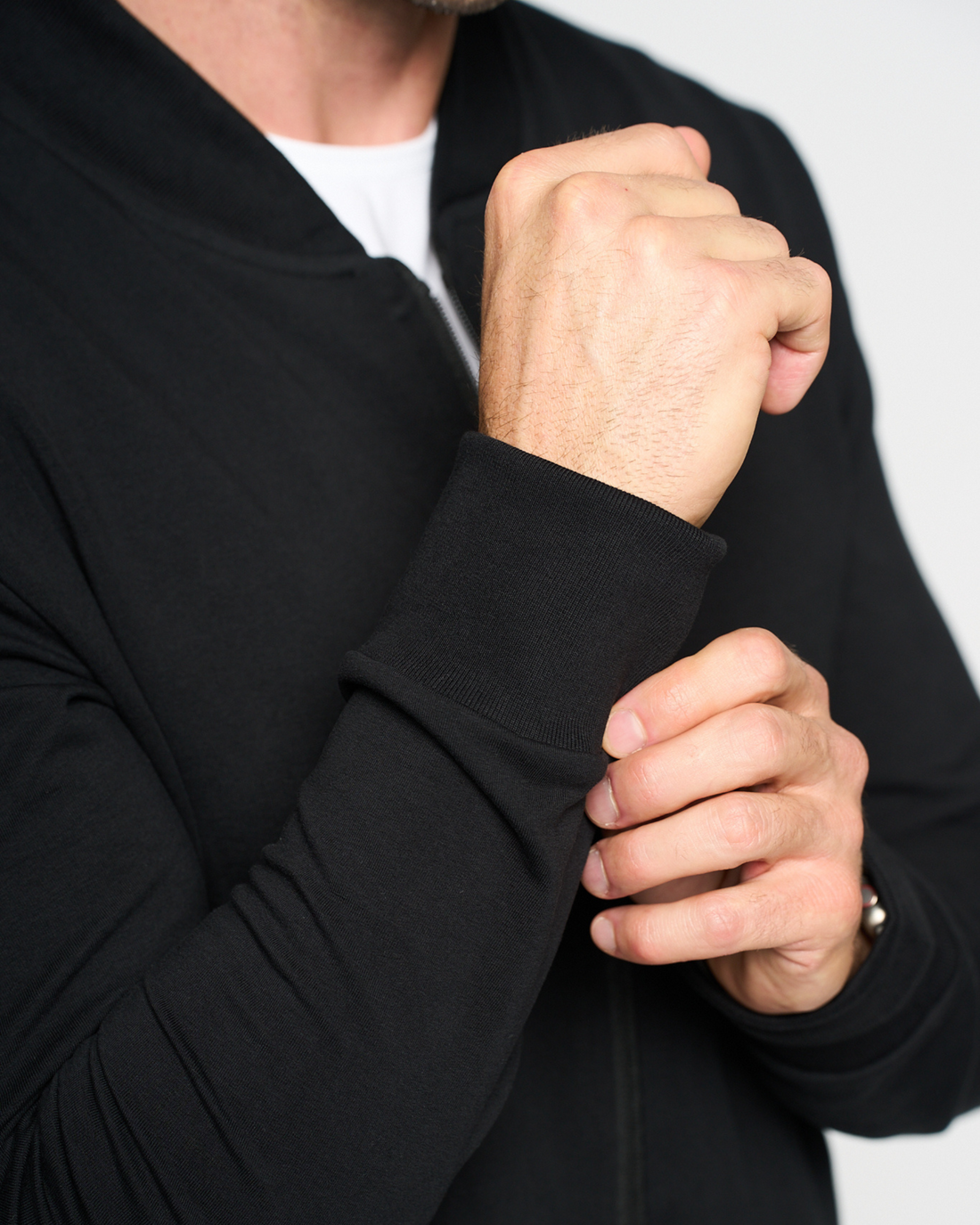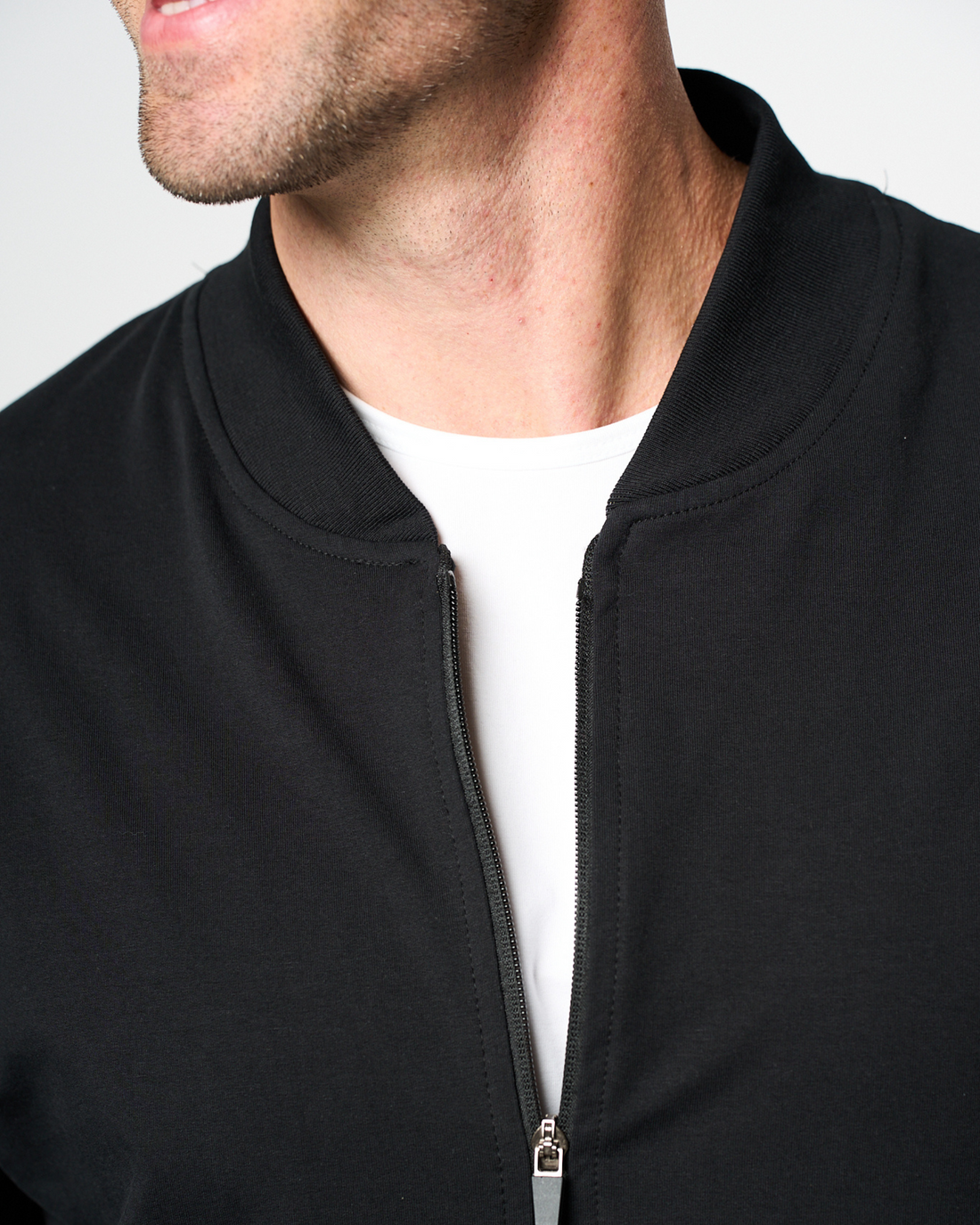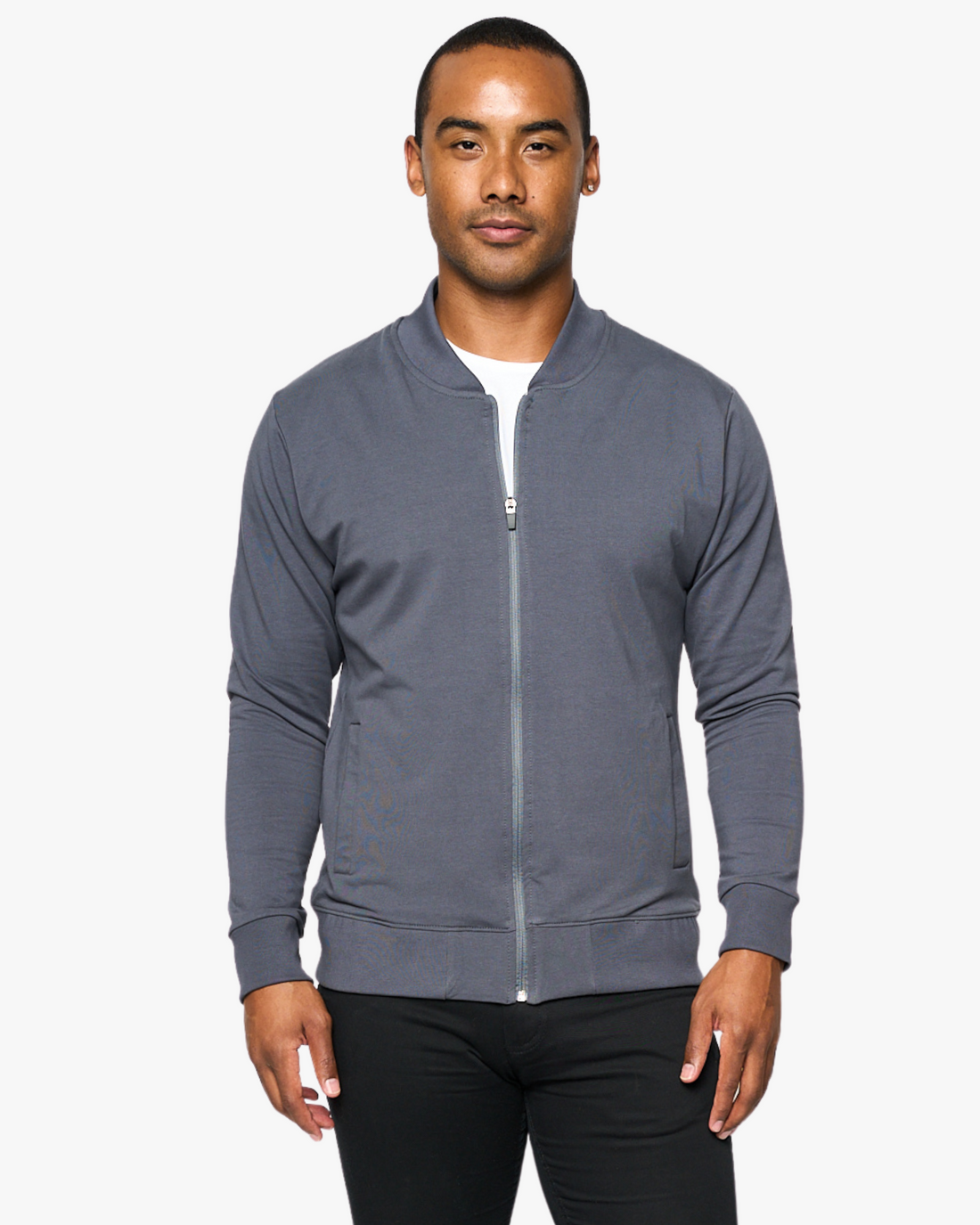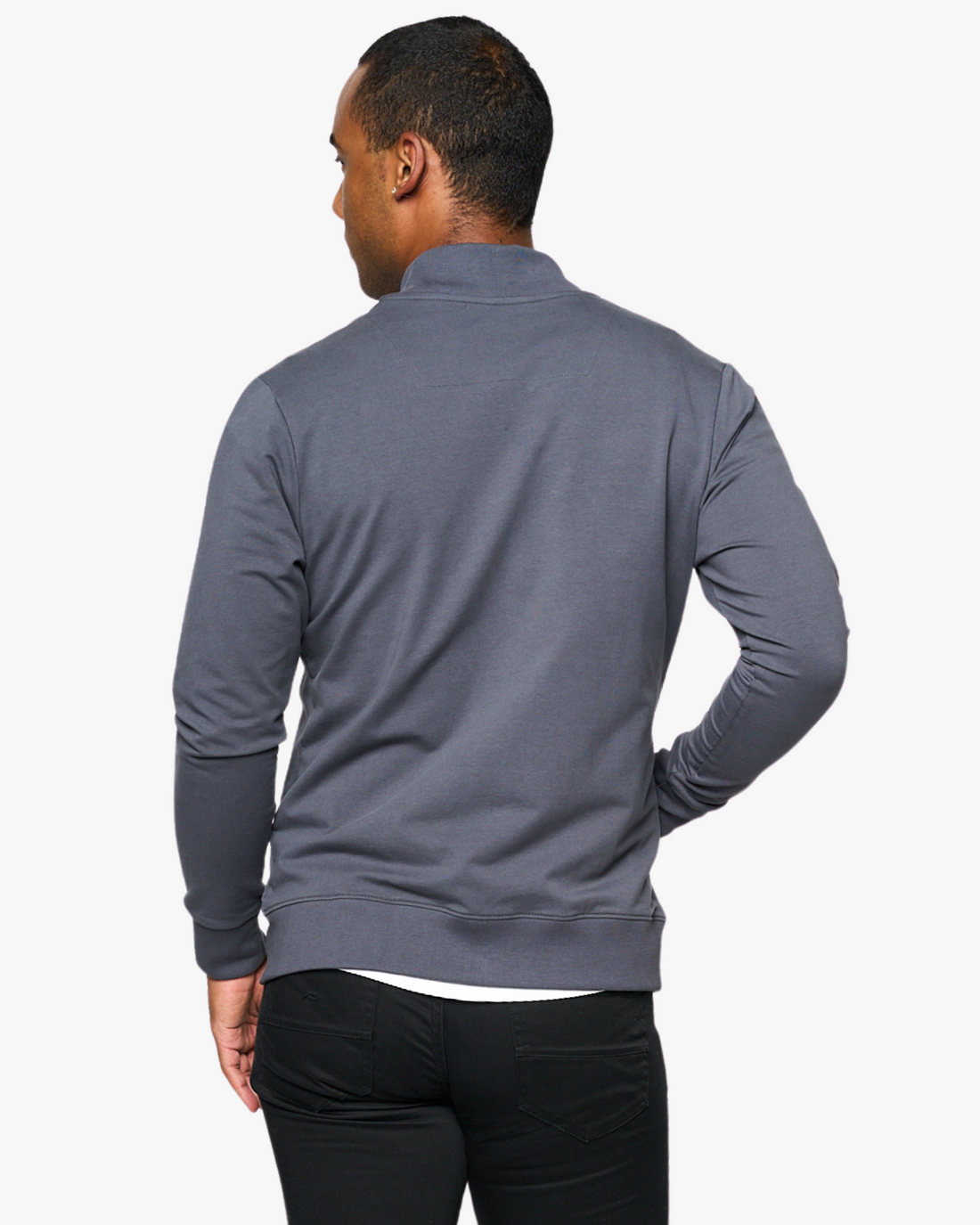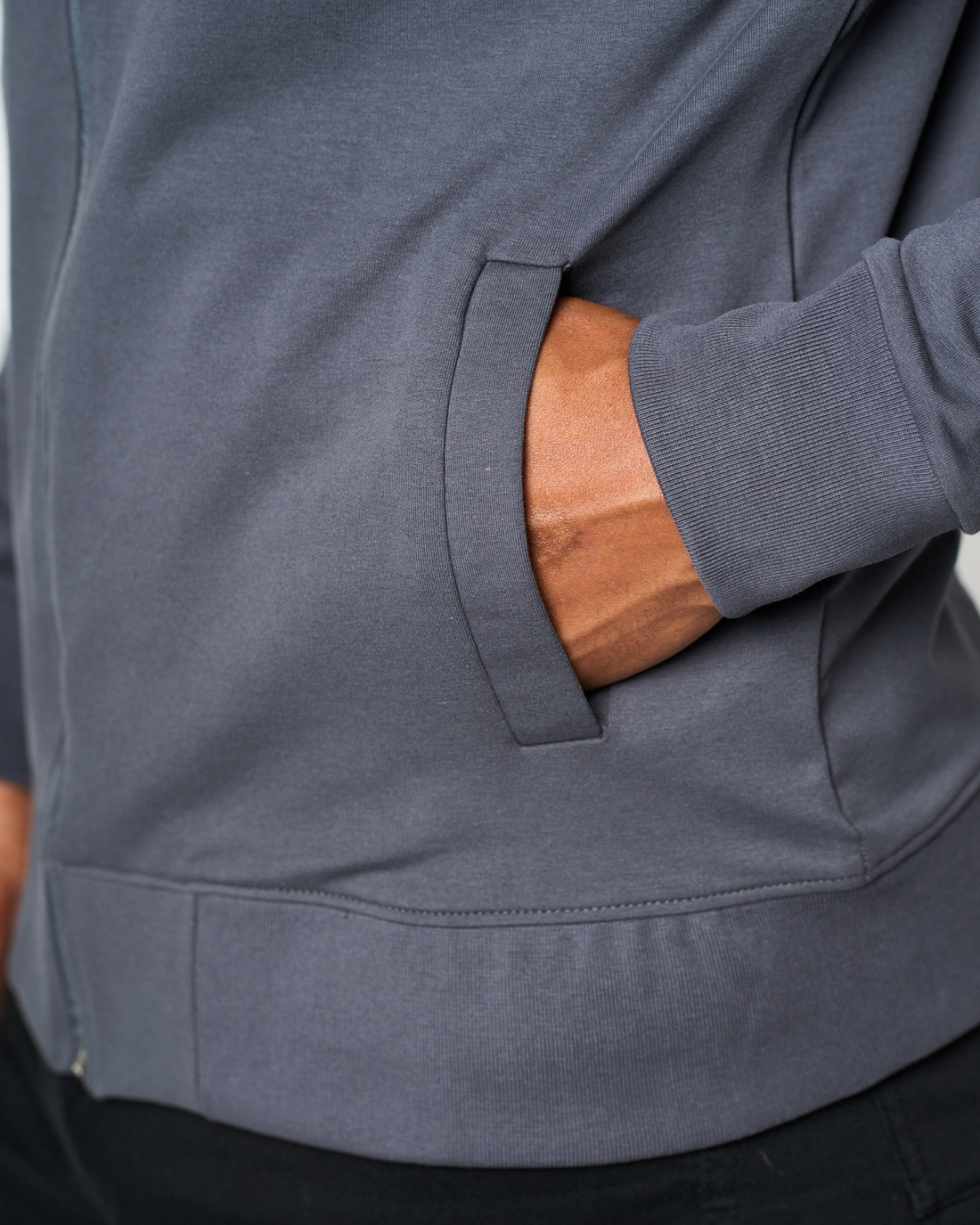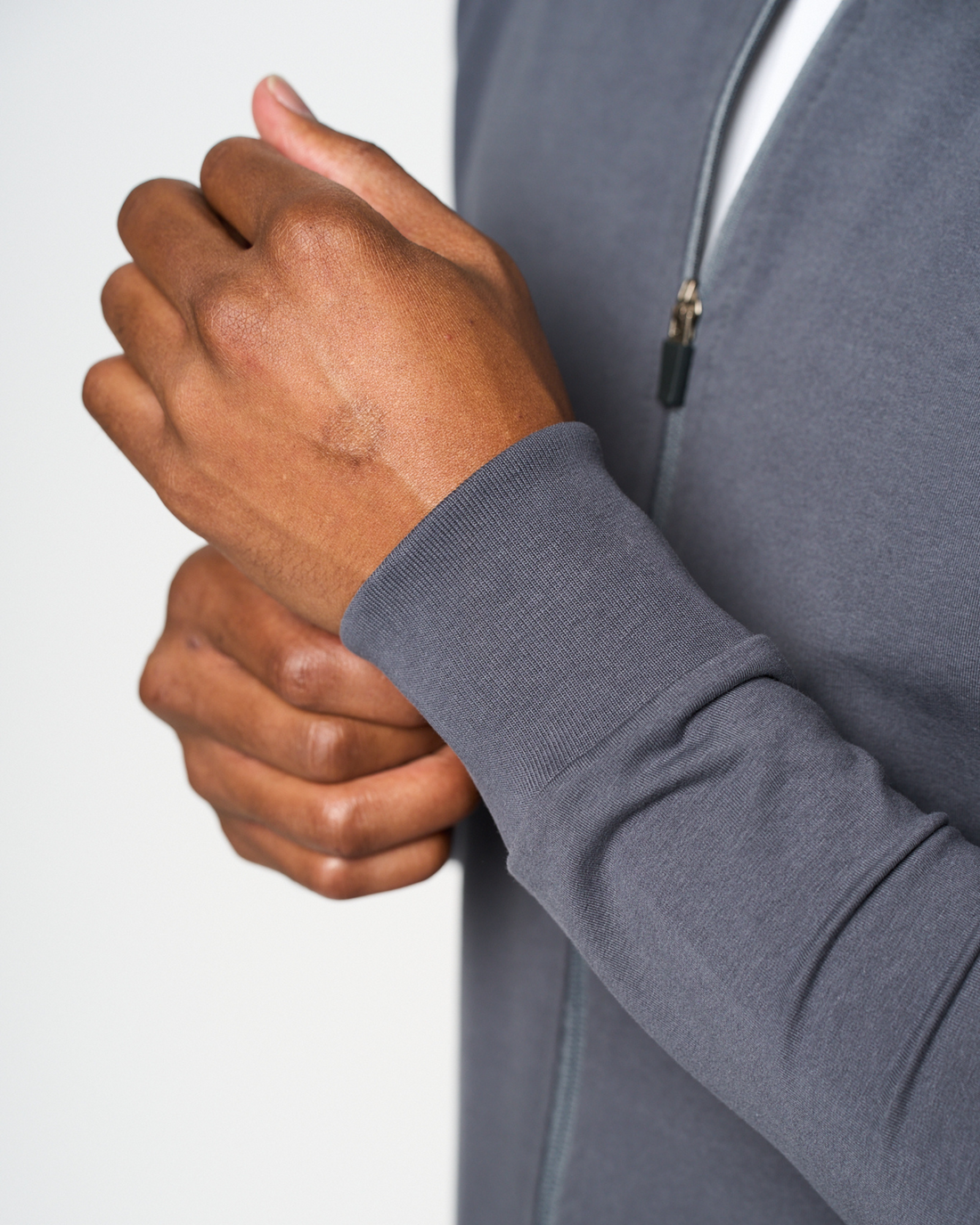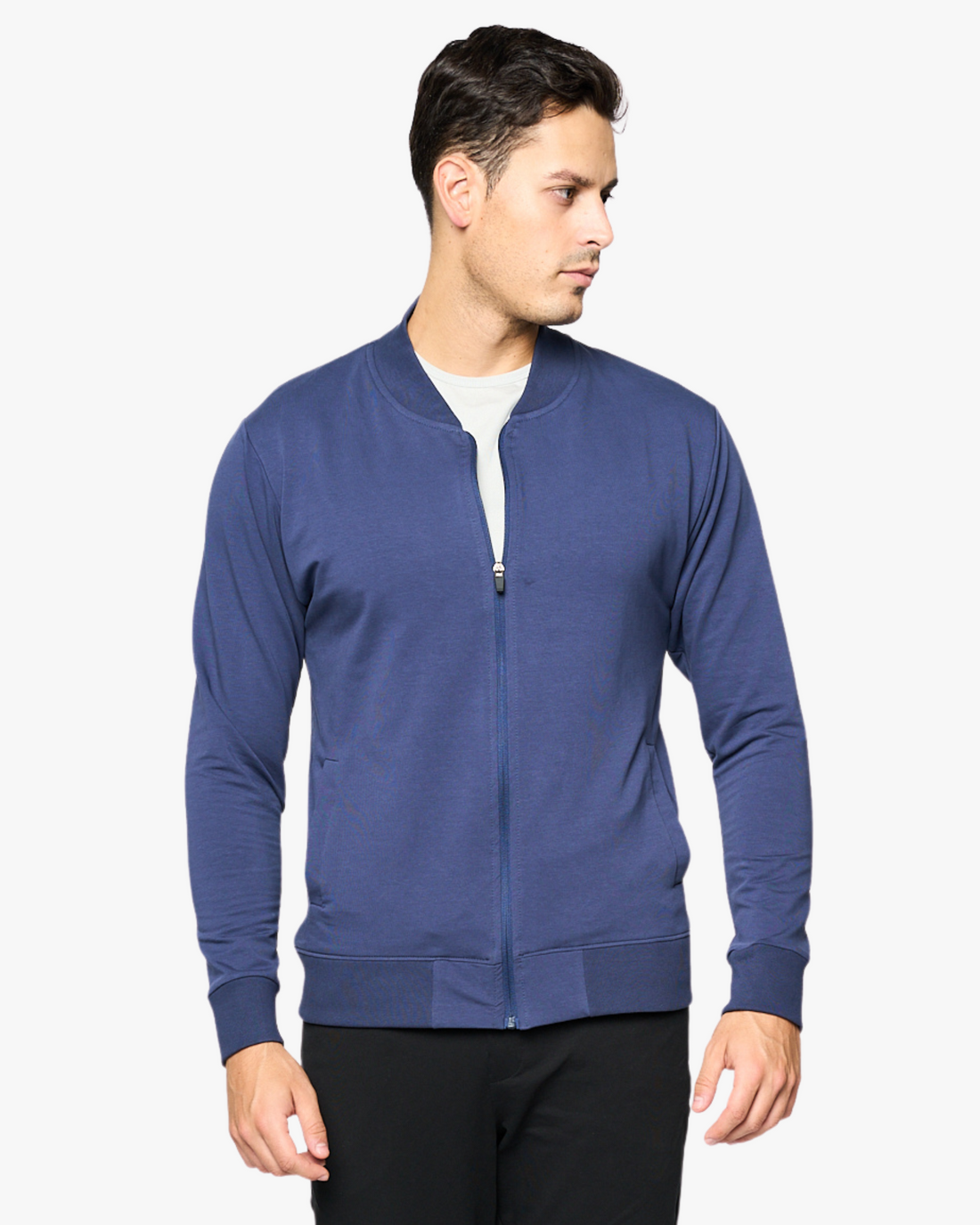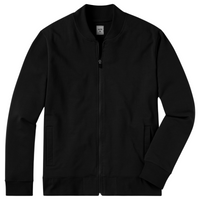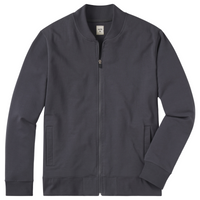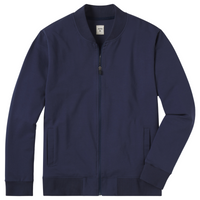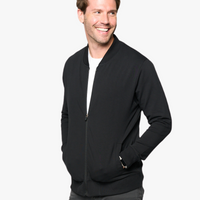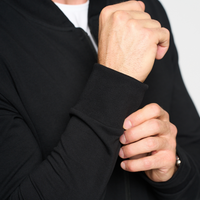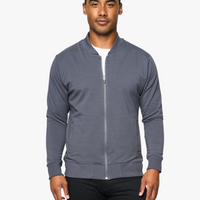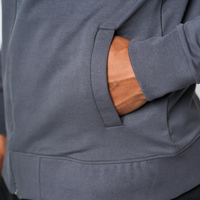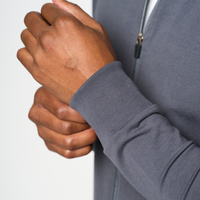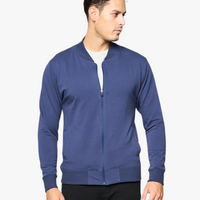 A simple yet timeless jacket, the All-Day Comfort Jacket features sophisticated bomber details with the comfort of our signature fabric. This is tailored for a polished clean fit and a minimalist aesthetic.
The Hoodie has a fitted silhouette, but runs true to size. Expect minimal shrinkage or around 3%. Refer to our Size Chart for specific measurements.
Our signature 95% premium Egyptian Cotton / 5% Lycra fabric.
300 gsm premium weight Terry Loop cotton.
Machine wash on cold (30C).
Air dry or tumble dry on low heat.
We highly recommend steam ironing before wear.
Great product
Superior fabric and trim
Very well made
Great For Autumn
For what it's worth, this is a lightweight bomber jacket, nothing too heavy. Great for early spring or early fall. It's soft and doesn't feel restricting. I wish the waistband was a little tighter as it flairs out if not zippered up, but not really that much of an issue. Would recommend!
Great fit!
I got those for my husband and son, they really like it, I think it fits them perfectly!
Jacket is perfect
Really comfy and fits well!
Mire colors please
By far the most comfortable jacket I own. This is so soft and perfect for cool weather or just areas you are in that tend to be chilly. Year round jacket for me.
Plus, it gives you the sense of elevated style.